Online Private Yoga for Everyday Yogis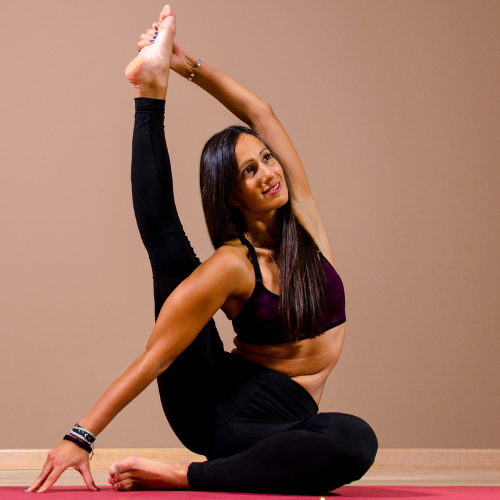 A private yoga lesson designed around your needs and abilities is the best way!
You will work out together with your instructors according to a program designed JUST FOR YOU.
Book a Free Trial
Online Private Yoga for Everyday Yogis
6 key benefits of Private One-on-One Yoga Lessons for Everyday Yogis
[1] Someone to understand your situation
[2] Your own path to reach your goal
[3] Personal feedbacks
[4] Safety
[5] Proven reputation
[6] 1-on-1 but affordable price
Service Overview
Enhancing Daily Yoga Practice for Everyday Yogis:
Our yoga sessions are not just about increasing physical flexibility; they're about integrating yoga into your daily life for improved overall well-being. Each pose is thoughtfully chosen to complement your routine activities, ensuring a harmonious balance throughout your body. These sessions are ideal for maintaining agility and preventing the stiffness that can come with everyday life.
Personalized Yoga Sessions with ONE OM ONE:
At ONE OM ONE, we understand that every yogi's journey is unique. Our private yoga lessons are tailored to your personal needs and goals, helping you to deepen your practice at a comfortable pace. Whether you're at home or in your favorite peaceful spot, our online lessons provide the flexibility to practice wherever you are.
Custom-Tailored Yoga for Your Daily Life:
Our skilled instructors design each lesson with your daily routine and goals in mind. From poses that enhance your day-to-day mobility to breathing techniques that help in stress management, we cater to all aspects of your yoga journey. We're committed to understanding your current physical condition and aspirations, supporting you every step of the way.
Why We Recommend ONE OM ONE for Everyday Yogis
Practice Yoga from Home at Any Time:
With ONE OM ONE, you can practice yoga anytime from the comfort of your home. Our lessons are available 24/7, allowing you to easily fit yoga into your everyday routine, regardless of your schedule.
Personalized Lessons from Your Favorite Instructor:
Our experienced instructors get to know you and create personalized lesson plans tailored to your needs. This individualized approach ensures that your yoga practice is aligned with your personal goals and progress.
Affordable and Sustainable Practice Compared to In-Person Private Lessons:
ONE OM ONE offers the benefits of private yoga lessons at a more affordable price than traditional in-person sessions. This makes it easier for you to maintain a regular and sustainable yoga practice.
Frequently Asked Questions
How flexible are the session schedules for Everyday Yogis?
Yes, our scheduling system is designed for flexibility. You can easily cancel or reschedule your one-on-one sessions to fit yoga seamlessly into your daily routine.
How are the lesson plans and individual approaches implemented?
Our instructors share the yoga poses and physical conditions of each client among themselves. This collaborative approach allows us to present a yoga plan that is specifically tailored to each yogis's needs and progress.
In what ways does yoga support daily life compared to traditional workouts?
Unlike regular workouts that mainly target physical conditioning, yoga offers a more integrated approach. It emphasizes mind and body balance, deep breathing, and mental stability, all of which are crucial for maintaining well-being in everyday life.
Testimonials
Giulia, Italy
Thriving with ONE OM ONE's 1-on-1 classes, my hectic travel schedule met with custom sessions by Tomoko and Fonny, enhancing my yoga journey.
Ethan, NY
I love it. It's comfortable to do the private lesson at home, I don't have to change cloth with other sweaty people in the gym. It's all here. I don't want to go out in winter.
Layne, NY
I was pleasantly surprised by the affordability and quality of this online yoga class with Tomoko. It's a gem unlike any other, especially for a beginner like me.
Instructors for Everyday Yogis
Begin your 1-on-1 practice now
Discover what you will get from us. You can try our first 7-day trial up to 7 private yoga sessions for only $10.
Find Your Slot